Press Release
Code Girls United
PO Box 8272
Kalispell MT 59904
Press Release
For Immediate Release
January 25, 2020
PRESS RELEASE: Financial Commitments to Local Code Girls United Grows!
This week, four notable local foundations made significant financial commitments to support Flathead Valley's Code Girls United! Their investments in our girls and our community are as follows:
1. The Gianforte Foundation invested $20,000.00.
2. The Dennis and Phyllis Washington (DPW) Foundation invested $17,100.00.
3. The Whitefish Community Foundation invested $4,000.00.
4. Park Side Credit Union Non-Profit Partnership invested $5,000.00.
All four foundations have a common focus on education, jobs, and supporting families in our community. As one foundation writes, "Education is the single most powerful determinant in the future of our Society." And, "Education taps the immeasurable potential of the mind." Code Girls United agrees! That's why our after-school program combines real-world Application (APP) coding for young girls in fourth to eighth grade with practical business skills. And, our approach works: program participants have won scholarship money, statewide competitions, and are currently competing in a National Congressional Challenge!
Marianne Smith, one of the CGU founders said, "We deeply appreciate the financial support from these four generous foundations. They are committed to the children of our community by supporting our after-school program, engaging and exciting young minds about Science, Technology, Engineering and Math (STEM) which is the backbone of our technology world. We sincerely thank the Gianforte Foundation, the DPW Foundation, the Whitefish Community Foundation, and the Park Side Credit Union for their financial commitment and support! They are making a difference in Montana communities."
The CGU program takes place at the Flathead Valley Community College and the north valley and runs year-long. This year's program culminates with the NW Regional App Challenge on May 2-3, 2020.
Every participant will compete in the NW Regional App Challenge and the Congressional App Challenge in 2020.
Registration is open now for the NW Regional App Challenge on May 2-3, 2020 at Flathead Valley Community College. The Challenge is open to 4th – 8th grade girl teams of 2-5 with a coded project in any language or platform that solves a community problem and can be demonstrated Science Fair style.
Code Girl's United's Marianne Smith added that "In the fall of 2020, Code Girls United will expand to other areas in Montana." Please visit https://codegirlsunited.org if you would like more information or would like to support Code Girl's United.
*****
Code Girls United Mission: To expand the future opportunities of 4th-8th grade girls through hands on experience in coding, technology, and business. This non-profit organization, located in Kalispell, provides an opportunity for girls to gather and meet weekly, learning the basics of computer science. The girls form teams, choose a community service project and ten code their app. The girls then compete in local, country and international competitions.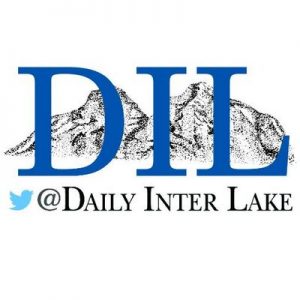 Read the latest new about Code Girls United and our recent donation in the Daily Inter Lake.
https://www.dailyinterlake.com/front_page_slider/20190305/code_girls_program_gets_financial_boost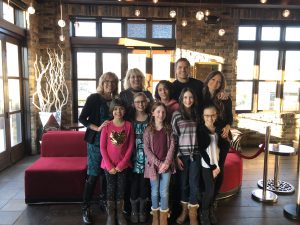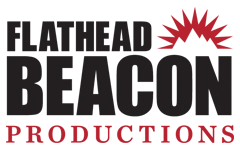 Read the latest news about Code Girls United in the Flathead Beacon!
https://flatheadbeacon.com/2019/03/11/code-girls-get-50000-donation-program/

Check out Code Girls United on the radio: Focus on the Flathead, 880 AM, KJJR