NW Regional App Challenge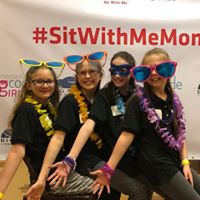 May 2 – 3, 2020 , Flathead Valley Community College
Open to girls 4th – 8th grade
Free Event
The project could be a mobile app, website, or robotics project, but the girls must be able to demonstrate it and provide a science fair type display.
The NW Regional App Challenge is a chance for girls to demonstrate their coding project and meet with other like-minded girls.
The goals is to engage student creativity and encourage their participation in Science, Technology, Engineering and Math (STEM) education fields.