Code Girls United brings the language of code and problem solving power to girls in rural and tribal communities.
what we do
Code Girls United is a free after school program for 4th-8th grade girls. Each student learns the basics of creating and designing an app using App Inventor that solves a local community problem. They learn the basics of computer engineering and practical business skills throughout the course. Additionally, we offer Summer Camp programs around the state, a free Tribal High School program and an Advanced program for girls who have aged out of our 4th-8th program or show the interest and skills to advance.
The students compete in competitions, including Code Girls United own NW Regional App Challenge (scholarship prizes awarded) and the nationwide Congressional App Challenge.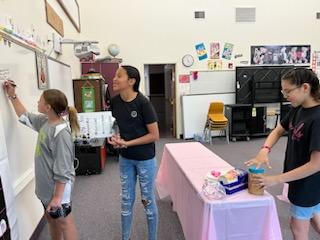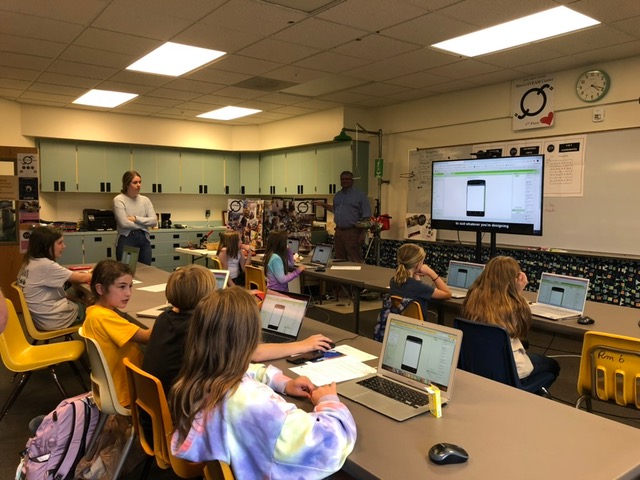 OUR INSPIRATION
During the mid 1990s, 35% of computer science jobs were filled by women. Now, almost 30 years later, only 24% of computer science jobs are filled by women, with less than 1% of those jobs held by Native American women. With the rapid growth and expansion of Technology and Computer Science related fields, careers in these fields are numerous, often high-paying and flexible. Women are at a great disadvantage to acquire these positions in an already extremely competitive field, due to the lack of opportunity and resources- particularly women in rural, economically restricted or predominately indigenous communities.
We build college and career pathways for 4th-12th grade girls in rural and tribal communities across Montana through leadership skills, self-empowerment, and hands-on experiences in coding, technology, and business.
Watch a M.J. Murdock Charitable Trust created video on Educator Innovators featuring Code Girls United.
program
locations & Online